LAUNCH PARTY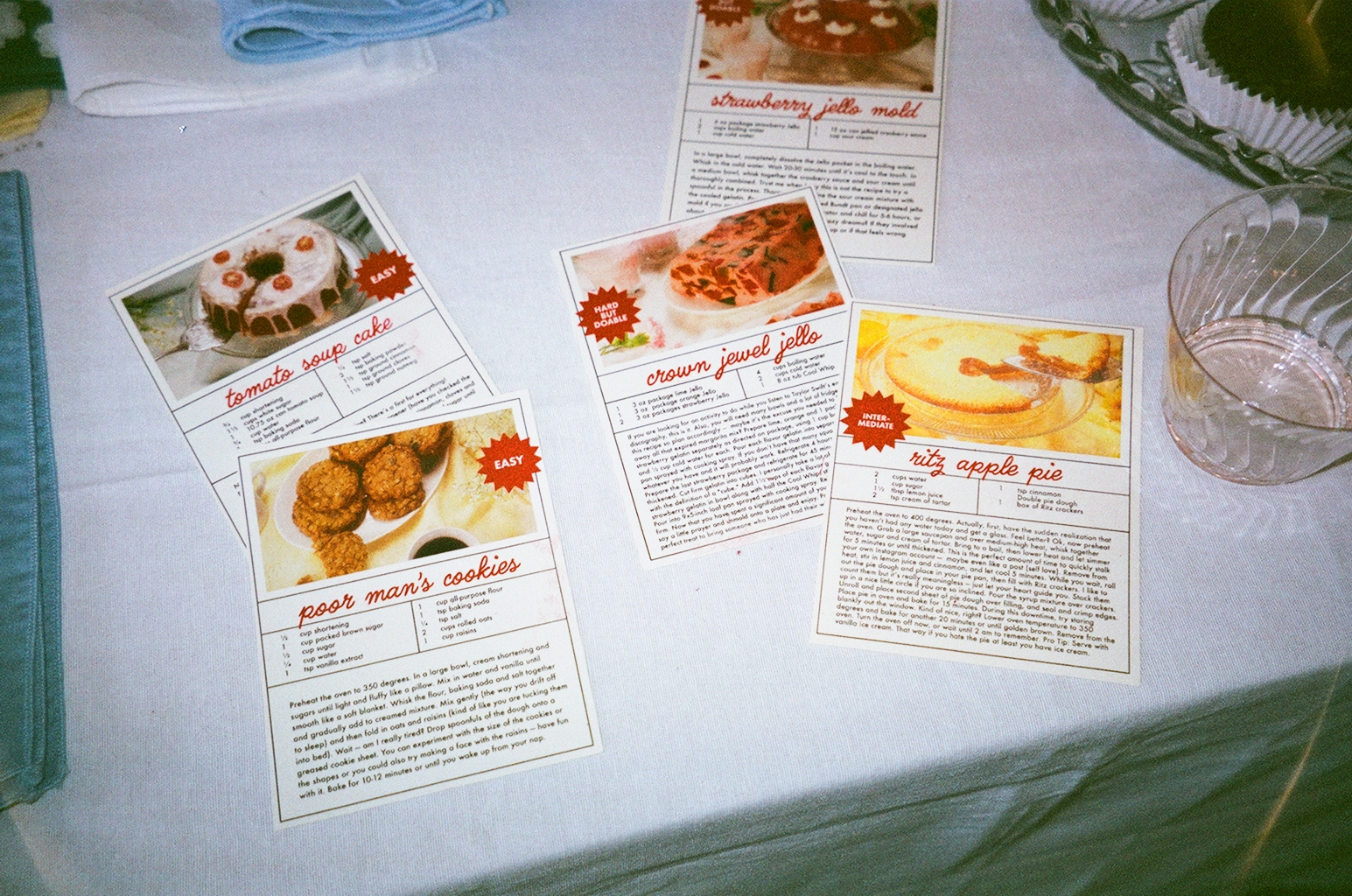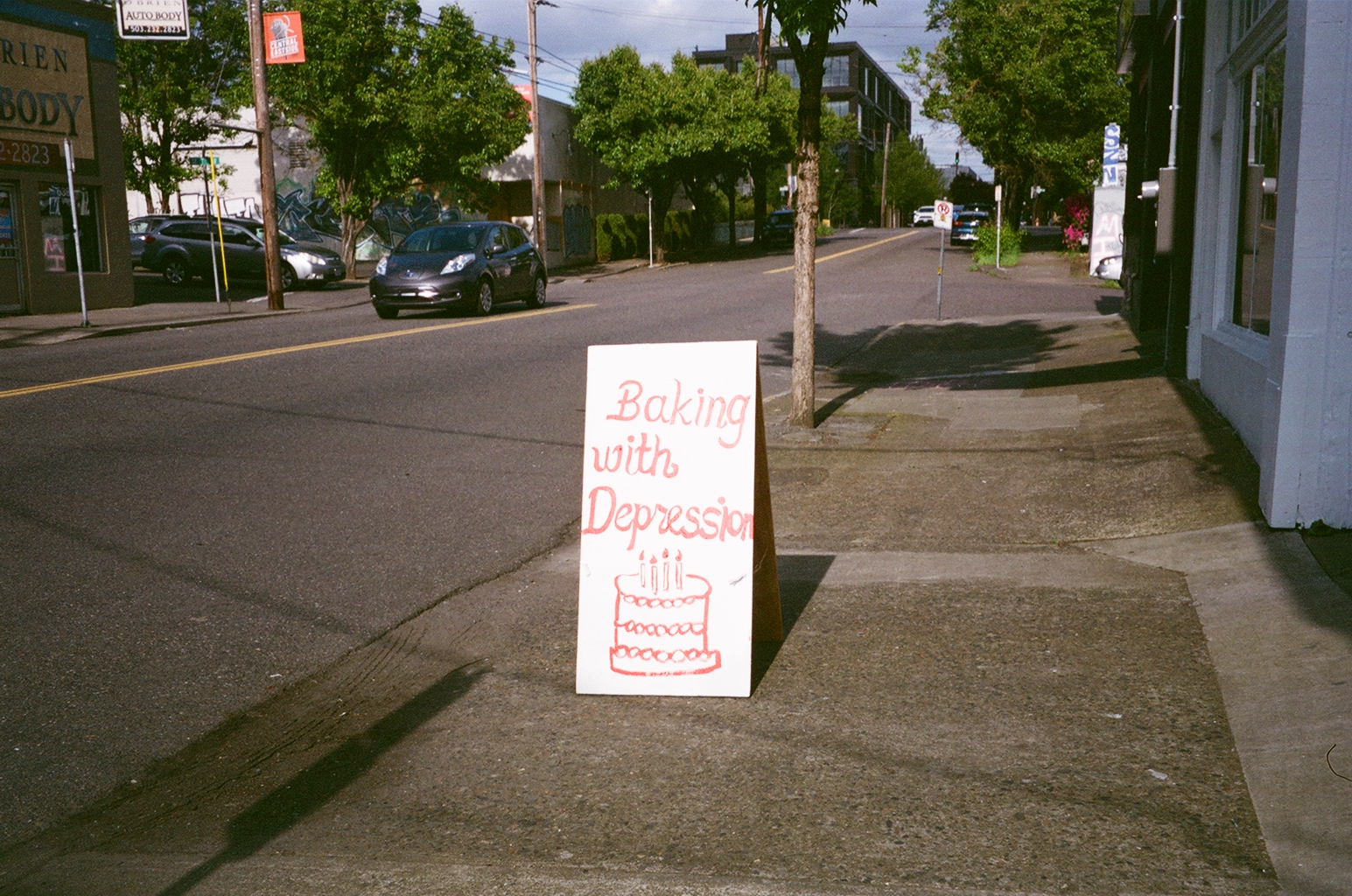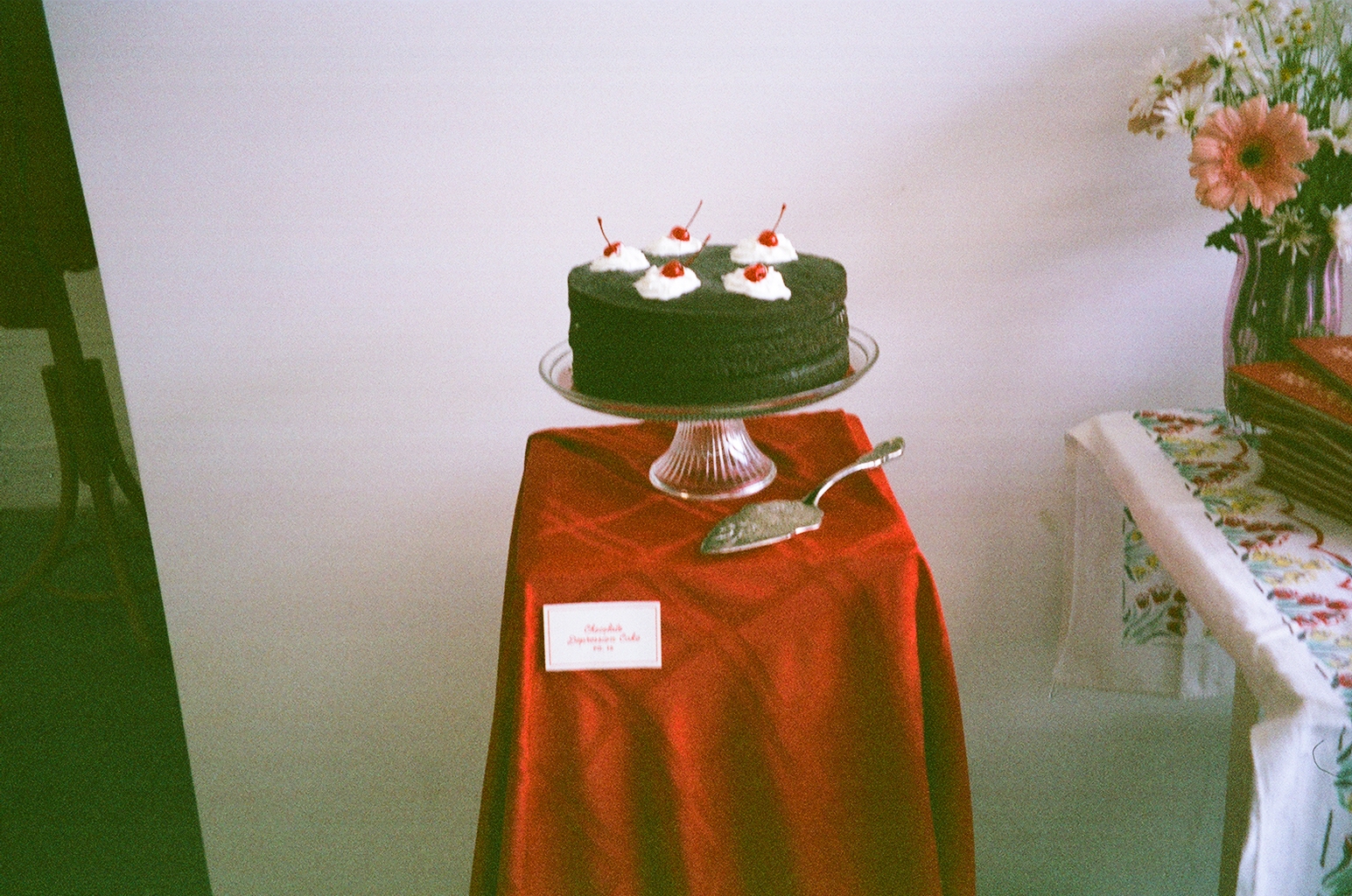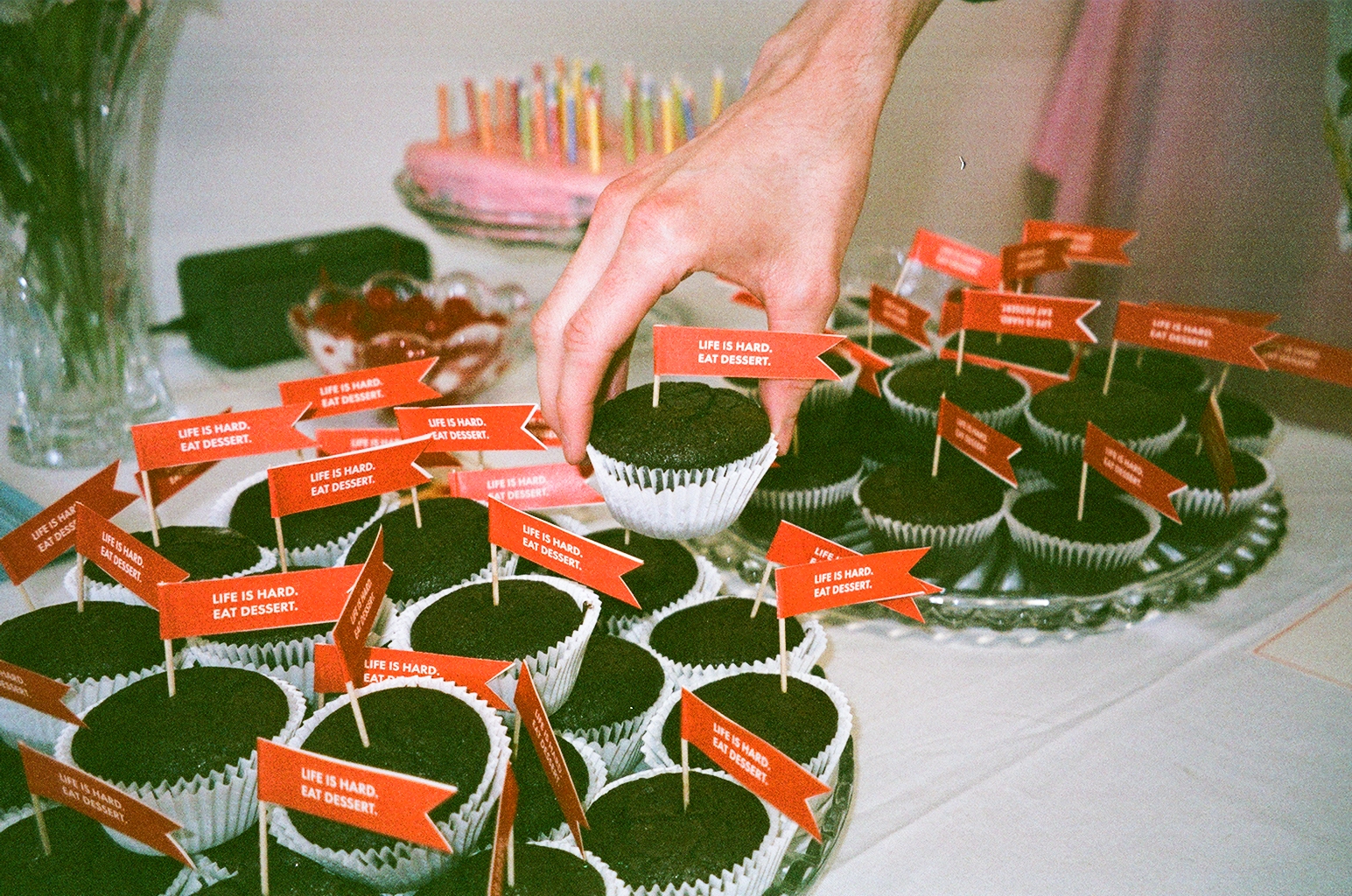 EVENT PLANNING & EXPERIENCE DESIGN
Inspired by my peers interest in having a book of their own, I printed and distributed 50 cookbooks and hosted a release party on May 20th, 2022 at Paladar Studio.
Although the main focus was the launch of the book, the spacial and experiential design was intentionally curated to support the atmosphere and create a space to gather and connect.
For a cheeky play on traditional art galleries, some cakes were placed on pedestals and elevated to high-end art status while larger-than-life prints of photos pulled from the book decorated the walls. Activities like collaging and fridge-magnet-poetry created a low-pressure and engaging space that made it easy to interact with new and old friends. A guest sign-in sheet (cake) keeps record. Guests had the opportunity to taste-test the chocolate depression cupcakes. It was important to me that each detail was carefully chosen to add the experience and that guests felt they could quickly understand the aesthetic of and intention behind my project.
Film photos taken by Brandy Anderson.